Foundation Report
The Foundation portfolio market value as of September 30, 2018 was $1,495,277.38. The Foundation's available cash balance at the end of September was $40,918.50. For reference, the beginning balance in 2018 was $1,368,573.50.
The Foundation is pleased to announce that Anita Mountjoy has agreed to transfer the Mountjoy fund from the Society to the Foundation. The goal is to sustain and grow the Mountjoy legacy. This will expand the Foundation's mission to begin include sponsorship of scientific meetings. The Foundation would request that Council approve this action.
Evan Franseen, Maria Mutti, and I are pleased to announce the establishment of an SEPM Foundation Fund to honor Dr. Lloyd C. Pray. Lloyd was a distinguished leader in the field of carbonate sedimentology and stratigraphy. He was renowned for his philosophy that emphasized the importance of looking at rocks in the field for research and education. Lloyd's many students always had field-based theses that integrated analytical lab and field observations to address the science questions of carbonate rocks. He led many student and industry field trips throughout his career. His ability to effectively use the outcrops as his class room, and his infectious enthusiasm on these trips had a positive influence on the careers of many sedimentary geologists. The Lloyd C. Pray Carbonate Fund will be set up as a Restricted Fund to support SEPM sponsored field trips, workshops, short courses and field courses that include and focus on the study of carbonate rocks in the field.
The Foundation has begun a new initiative to enhance the Foundation's webpage in order to bring focus to the Foundation's mission in relation to the larger SEPM, and to optimize the donation process to make it easy for members to contribute to the Foundation. The Foundation's goal and mission is to support student research grants, scientific meetings, and education, all to promote research and the dissemination of knowledge. This both supports SEPM programs and priorities, and distinguishes the Foundation by focusing on student support. The following document outlines the basic structure and information that the Foundation webpage will have within the revised SEPM website. It is my belief that these changes and enhancements will position the Foundation to attract an increased level of donations.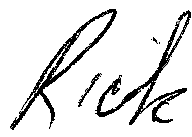 SEPM Foundation President