IUGS News
SEPM and the IUGS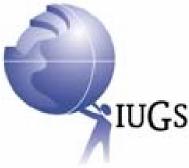 SEPM Society for Sedimentary Geology has been an Affilate Member of the International Union of Geological Societies for many years. The adhering (ruling) bodies of the IUGS are composed of national geoscience organizations, for example the U.S. National Committee for Geology (http://sites.nationalacademies.org/PGA/biso/GS/index.htm) is the official adhering body for the United States and the Geological Society of London for the United Kingdom.
Over the years little has been asked of or done for the Affiliated organizations but recently the IUGS has decided to ask them to play a larger, although not totally defined as yet, role with IUGS and SEPM is looking forward to a mutually beneficial relationship.
To learn more about the IUGS, its meetings (IGC), projects (IGP), publications and news (E-Bulletin) go to http://iugs.org/.