Job Opportunities
This page will list jobs and other opportunities for geoscience people.
Additional Jobs may be listed at SEPM LinkedIn - Jobs Tab
To post a job opportunity here contact Hayley Cooney (hcooney@sepm.org)
---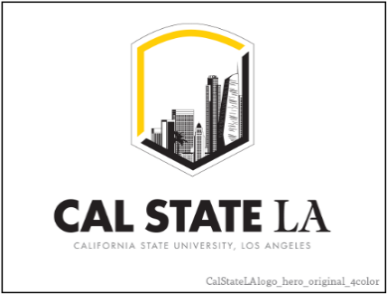 Tenure-track Faculty Position, Assistant Professor of Geology - California State University Los Angeles
The primary professional responsibilities of instructional faculty members are: teaching, research, scholarship and/or creative activity, and service to the University, profession and to the community. We prefer the candidate have demonstrated expertise and teaching experience in surface and subsurface sedimentological analysis related to coastal or urban geological processes and environmental geohazards, hydrology, or climate change or closely-related discipline (examples include, but are not limited to, geomorphology, surficial processes, engineering geology). We also prefer field-oriented studies and related expertise in observational measurements or quantitative methods, and evidence of successful teaching experience at the graduate level. The successful candidate may be expected to contribute to the department's well-established programs of hydrogeology, engineering geology, urban geology, climate, climate change, and environmental sciences at both undergraduate and graduate levels. The successful candidate should be committed to recruiting, engaging, and mentoring diverse students in their core areas of research.

Please submit the following to the Search Committee Chair at GEOSFacultySearch@calstatela.edu : 1) a cover letter specifically addressing minimum and preferred qualifications, 2) a curriculum vitae, 3) a narrative statement describing your commitment to working effectively with faculty, staff, and students in a multicultural/multiethnic urban campus environment with a substantial population of first-generation students, 4) A list of three professional references, 5) A University Application for Employment Form (www.calstatela.edu/academic/position).

Review of applications will begin November 15, 2019, and will continue until the position is filled. For more information and instructions on how to apply, please review the webpage: http://www.calstatela.edu/2020/college-natural-social-sciences/nss-geo-ttf2

---
Tenure-track Faculty Position, Assistant Professor - University of California Santa Barbara
The Department of Earth Science at the University of California Santa Barbara invites applications for a tenure-track faculty position at the level of Assistant Professor, with an anticipated start date of July 1, 2020. The Department seeks an innovative individual in the area of Sedimentary Geology. The ideal candidate will employ a combination of field, laboratory, and numerical techniques to investigate ancient and/or modern sedimentary systems and will complement departmental strengths in Sedimentology, Stratigraphy, Paleobiology, Paleoclimate, Geochemistry, or Tectonics.

Responsibilities of faculty members generally include teaching at undergraduate and/or graduate levels, recruitment, supervision, and mentorship of graduate students, participation in university service and professional activities, and the development of an actively funded research program of the highest quality. At a minimum, applicants must have completed all requirements for a PhD (or equivalent) except the dissertation at the time of application, with the PhD conferred by the anticipated appointment start date. A demonstrated record of research excellence and a record of (or potential for) outstanding teaching are desired. Successful candidates will have demonstrated collaborative research and the ability to leverage synergies within the Department of Earth Science and Division. The University is especially interested in candidates who contribute to the diversity and excellence of the academic community and encourage applicants to submit a Statement of Contributions to Diversity. These statements, if submitted, will be reviewed for past outreach activities, mentorship of underrepresented minorities or underrepresented groups or students, and activities that contribute to diversity.

Applications should be submitted electronically and must include: a letter of application, curriculum vitae, a teaching statement, a research statement, and contact information for three referees who will provide letters.

Applications received by October 20, 2019 will be given priority consideration, but the position will remain open until filled. To apply please visit https://apptrkr.com/1612098.

The University of California is an Equal Opportunity/Affirmative Action Employer. All qualified applicants will receive consideration for employment without regard to race, color, religion, sex, sexual orientation, gender identity, national origin, disability status, protected veteran status, or any other characteristic protected by law.
---
Tenure-track Faculty Position, Coastal Geology, Sedimentology, or Coastal Geohazards - Cornell University Department of Earth and Atmospheric Sciences
Cornell University's Department of Earth and Atmospheric Sciences (EAS) seeks to fill a tenure track faculty position in coastal geology, sedimentology, or coastal geohazards, with an emphasis on the response of coastal regions to tectonic, geodynamic, climatic, or atmospheric processes. We are particularly interested in candidates who use observational data, including but not limited to land- or shallow-marine-based field studies or remote sensing, in collaboration with experimental or computational approaches. Areas of interest include, but are not limited to, sediment transport, the geological record of storms or tsunamis, inundation responses to storm surges or rising sea levels, coastal erosion, granular flow, landslides, geomorphology, and geodynamics of coastal uplift and subsidence.
The successful candidate will interact with EAS programs in geological sciences and in atmospheric and ocean sciences, and contribute to teaching programs within EAS in geological sciences. The candidate will also have opportunities to interact with other research programs and units at Cornell including the Cornell Tech Campus on Roosevelt Island in New York City, and New York Sea Grant. The successful candidate will have access to a wide variety of campus facilities including the Paleontological Research Institute (https://www.priweb.org) and the Cornell Center for Advanced Computing (https://www.cac.cornell.edu).
Applicants must hold a doctorate in an appropriate field, have a demonstrated ability to conduct outstanding research, and show promise for attracting external research support. The successful candidate will also be a committed educator, enthusiastic about teaching and supervising student research at all levels. We anticipate filling the position at the Assistant or Associate Professor levels; salary and rank will be commensurate with qualifications and experience.
Diversity and inclusion are a part of Cornell University's heritage. We are a recognized employer and educator valuing AA/EEO, Protected Veterans, and Individuals with Disabilities. We strongly encourage women and underrepresented minorities to apply. Cornell seeks to meet the needs of dual career couples, has a Dual Career program, and is a member of the Upstate New York Higher Education Recruitment Consortium to assist with dual career searches. Applicants should submit: a cover letter addressed to search committee chair, Dr. Katie Keranen; a curriculum vita; a research statement; a teaching statement; a statement of diversity, equity, and inclusion (https://facultydevelopment.cornell.edu/department-resources/recruitment/contribution-to-diversity/); and complete contact information for three references.
All materials must be submitted online at https://academicjobsonline.org/ajo/jobs/14655. Inquiries only should be sent to keranen@cornell.edu. Review of applications will begin November 20, 2019. Full consideration will be given to applications received by November 20, 2019.


---


Chair, Department of Earth Sciences, University of Delaware
Newark, Delaware
The University of Delaware seeks an inspirational and visionary leader for the position of Chair of the Department of Earth Sciences in the College of Earth, Ocean and Environment. The Chair will be appointed at the full professor level with a renewable five-year term. The Department has undergraduate and graduate (M.S. and Ph.D.) programs with topical expertise in geochemistry and hydrology, surface processes and earth system science, and the solid earth. The Department also participates in the Environmental Science (B.S.) and Environmental Studies Program (B.A.) as well as the graduate program in Water Science and Policy. The incoming Chair will be expected to advance the Department's mission in cooperation with the faculty and staff.
Applicants should have a Ph.D. in the earth sciences or a related field. The successful candidate will be an established scientist with a proven publication and extramural funding record, a substantive history of engagement
with professional organizations, and a demonstrable commitment to diversity and inclusion within the earth sciences as exhibited by advising a diversity of students, promoting junior colleagues, etc. The successful candidate will offer a compelling vision for the Department over the next decade. With several recent hires, the Department is seeking a strategically-minded, proactive individual who can champion the Department internally and externally to further harness the creative potential of its faculty and students. In alignment with the strategic plan for the College, and in collaboration with the faculty, the new Chair will have the opportunity to develop a cohesive vision for the Department and enhance its international prominence through the development of innovative educational and research programs. The successful candidate will demonstrate the ability to enhance departmental relationships with alumni and other external stakeholders.
In addition to the Department of Earth Sciences, the College of Earth, Ocean and Environment also includes the Department of Geography and Spatial Sciences and the School of Marine Science and Policy, thereby encompassing a wide array of disciplinary and interdisciplinary degree programs and a research-active faculty. The University of Delaware is a Land Grant, Sea Grant and Space Grant institution. It is state assisted but privately
governed, and is classified by the Carnegie Foundation for the Advancement of Teaching as having very high research activity. The University currently enrolls approximately 19,000 undergraduates and 4,000 graduate students, and has plans to hire approximately 500 new faculty in the near future, with important initiatives in place to grow and enhance its graduate enrollment and programs. The College of Earth, Ocean and Environment and the Department of Earth Sciences expect to be part of and to benefit from this growth.
Applicants should submit a complete CV, statement of interest and experience, and a diversity statement at http://www.udel.edu/udjobs. The reference number (Job ID) for the position is 494330. Questions may be addressed to the search committee chair, Professor Delphis Levia, at dlevia@udel.edu. For best consideration, application materials should be received by December 1, 2019. All possible discretion will be exercised to maintain the privacy of applicants through the search process.
---

Assistant Professor (Tenure Track) in Sedimentary Geology or Structural Geology.
The Department of Geological Sciences, California State University Long Beach (CSULB) invites applications for a tenure-track Assistant Professor with expertise in any aspect of Sedimentary Geology or Structural Geology to start Fall 2020. A qualified candidate should be dedicated to teaching at the undergraduate and Masters level and committed to developing an externally funded research program that will involve students. As part of a campus that serves a very diverse community, the Department of Geological Sciences seeks candidates who, through previous experience supporting diverse students or their own lived experience, will be committed to the successful teaching and mentoring of all students.

Southern California abounds with world-class geologic exposures for teaching and research in the mountains, deserts, coast and ocean - most within a few-hour drive. CSULB is also located in the vibrant Los Angeles-Long Beach-Orange County metropolitan area, rich with universities and colleges, government agencies and local industry that provide many opportunities for collaboration.

Please follow this link for a detailed position description, list of required and preferred qualifications, and explanation of the application procedure. Review of applications will begin October 14, 2019.
https://www.csulb.edu/academic-affairs/faculty-affairs/assistant-professor-of-geological-sciences-255