Each year, the PALAIOS and JSR editorial teams award submissions for the Most Outstanding Papers submitted to their publication. Winners for the 2020 year were selected by committee with certificates awarded at the SEPM Awards Ceremony at AAPG ACE each year. Due to COVID rescheduling these past two events, we would like to take a moment to highlight and congratulate the below author for their outstanding paper, as well as the papers which received honorable mention:
The winner for most Outstanding Paper appearing in PALAIOS is:
Tracing Origin and Collapse of Holocene Benthic Baseline Communities in the Northern Adriatic Sea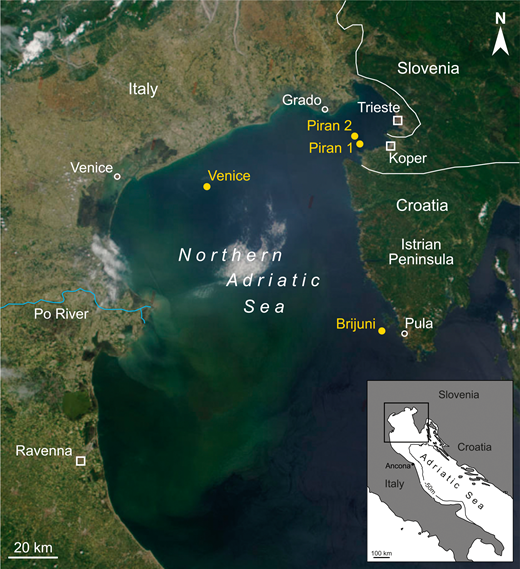 by Gallmetzer et. al.
https://doi.org/10.2110/palo.2018.068
Two papers also received Honorable Mention:
Experimental Preservation of Muscle Tissue in Quartz Sand and Kaolinite
by Newman et. al.
https://doi.org/10.2110/palo.2019.030
Conch Fritters Through Time: Human Predation and Population Demographics of Lobatus Gigas on San Salvador Island, the Bahamas
by Ruga et. al.
https://doi.org/10.2110/palo.2018.054
The winners for most Outstanding Paper appearing in JSR are co-awarded to:
by Erica P. Suosaari; R. Pamela Reid; Amanda M. Oehlert; Phillip E. Playford; Carl K. Steffensen; Miriam S. Andres; Gregory V. Suosaari; Gary R. Milano; Gregor P. Eberli
Congratulations to our 2019 winners! 2020 winners will be announced at a later date.