Research Conference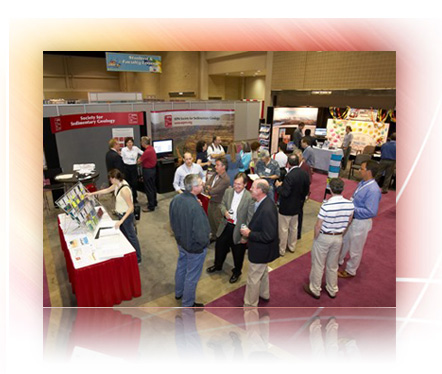 Want to get together with people focused on the same topic that you study?
SEPM Research Conferences provide a format for focused discussion among a group of specialists for an extended period of time. SEPM sponsors one to three conferences each year. Ideally, the topic of a Research Conference focuses the attention of specialists with diverse expertise on some theme of mutual interest, one which shows promise of major progress. It is especially desirable to identify and stimulate new research areas or approaches. Field trips, poster sessions, core workshops, and laboratory experiments can be included as part of a conference.
Research Conferences are designed to encourage open discussions of new or incomplete research, and more open speculation than is typical of ordinary formal meetings. Formal "proceedings" are not normally published. However, SEPM welcomes any proposals for publications resulting from conferences as fulled peer-reviewed special publications. A final scientific summary is prepared by conveners for distribution to all SEPM members, through the Society's website. This summary deals with the concepts discussed and any conclusions or recommendations for further study.
Topics for Research Conferences
Have you ever seen Research Conferences offered by SEPM and wished we offered one on a topic more closely aligned with your own research? SEPM welcomes proposals on any aspect of sedimentary geology and encourages you to consider organizing a conference. This format has been extremely well received by participants and yields significant contributions to the science by providing a stimulating forum for the development of research. Check out the Organizing a Conference tab for more details
For more general information on Research Conferences, contact SEPM Headquarters via e-mail: hharper@sepm.org.