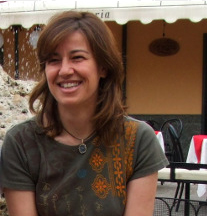 PALAIOS welcomes Yurena Yanes as their newest Co-Editor in a 35-year lineage of excellent editors. Yurena will take over for Martin Zuschin who has served since 2017.
Science editors for PALAIOS serve four-year terms on a two-year overlap with another Co-Editor. This arrangement allows for seamless transitions between incoming and outgoing editors, each editor serving two years as the more junior editor and another two as the more senior editor.
Martin's tenure involved review of 280 manuscripts (so far) and oversight of the journal's transition to a new document management system. His service to the journal is greatly appreciated. Martin will continue to work on revisions of papers he's edited until mid-2022.
Paddy Orr will serve with Yurena until his term completes in 2023.
SEPM offers appreciation and gratitude to all who serve to advance their mission. We welcome Yurena and offer Martin our thanks and best wishes for his service to PALAIOS.
Questions about PALAIOS? Contact the team or leave a comment below.