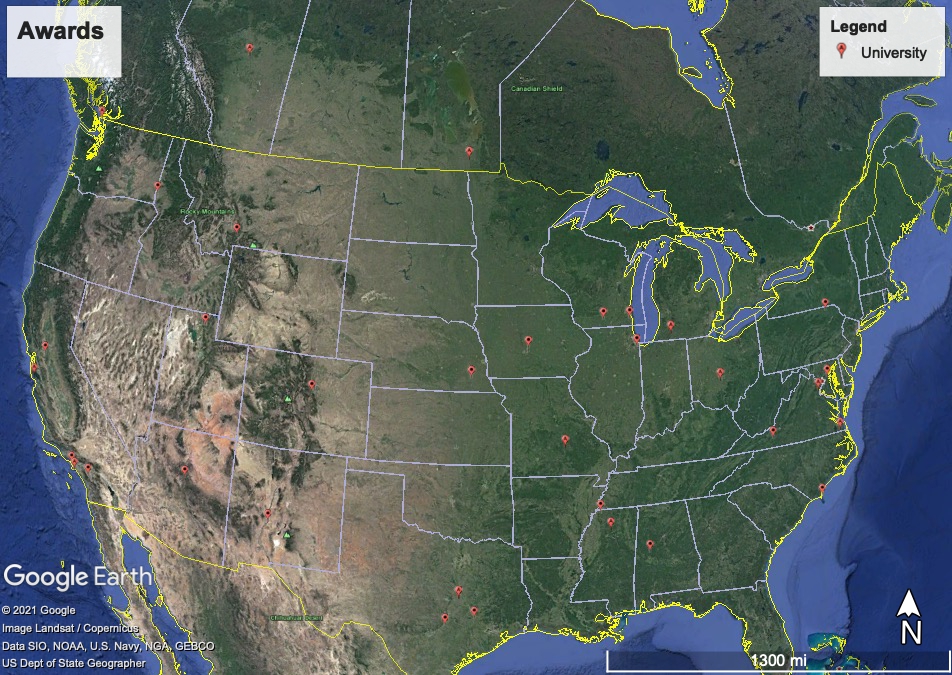 In addition to managing contributions designated for support of recognition awards, the SEPM Foundation, Inc. manages the distribution of various designated student assistance grants.
This year, the Foundation awarded more than $31,000 in research grants. Thank you to all students who submitted research proposals this year. Please keep an eye out for future student grant opportunities!
The Breakdown
$31,000 awarded
98 proposals, awarded to 19 MS and 24 PhD students
Success rate of 44%
24 of the awardees (56%) are women
Awardees are spread throughout the US and Canada
1 awardee each from France, Italy, Brazil and the Netherlands
Learn about the 2021 Awardees
Past Awards
2020 - 71 applications; awardees - 11 MSc, 21 PhD [45% awarded]
2019 - 45 applications; awardees - 8 MSc, 15 PhD [51% awarded]
2018 - 89 applications; awardees - 19 MSc, 18 PhD [42% awarded]
If you are interested in learning more about this grant or the Foundation funds specifically dedicated to student funding, read here or leave a member comment below.