SEPM Planetary Research Group
Planetary Sedimentary Geology
Who is this community?
The SEPM Planetary Research Group is made up of existing SEPM members with a special focus on modern and ancient surface processes on different planets and moons. This Research Group was newly formed in 2020 to help gather scientists focused on this specialized research to promote discussion and innovative work.
Why join this Research Group?
Networking opportunities within both the Planetary and broader Sedimentary Geology communities
Ability to meet with peers in-person and virtually at annual meetings, key conferences and through online talks, discussions, panels and forums
Receive specialized email listserv with targeted talks, job opportunities, resources and more
Channel to share and collaborate resources and ideas among like-minded professionals
Access to the SEPM membership benefits and community
Founding Members
Would you like to be a founding member of this society-backed research group? Contact group organizers for more details on next steps.
Inaugural Research Meeting
The Planetary Research Group hosted its first annual meeting remotely on Thursday, June 24 at 8:30 am - 10:30 am Pacific/11:30 am – 1:30 pm Eastern. Katie Stack Morgan, Deputy Project Scientist on the Mars rover mission Perseverance, presented early results from that mission to the Jezero crater delta. Introductions and extended meeting discussion was also made.
About Katie Stack Morgan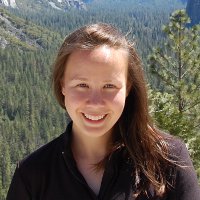 Katie Stack Morgan is a research scientist at the Jet Propulsion Laboratory with interests in Martian sedimentology, stratigraphy, and geologic mapping of planetary surfaces. Her research focuses on the Martian sedimentary rock record, using orbiter and rover image data to understand the evolution of ancient surface processes on Mars. Katie is the Deputy Project Scientist of the Mars 2020 rover mission. Katie has also been a member of the Mars Science Laboratory (MSL) Science Team since 2012 and is currently a funded Participating Scientist on the mission.
Watch/Replay>>
Want to get involved?
Contact the Planetary Research Group organizers to be added to our custom listserv and be kept in the loop about future meetings, talks and other relevant opportunities.
Planetary Research Group Organizer:
Dr. Benjamin Cardenas, Caltech
---
Questions? Please contact the Research Group Organizer (above) or Cassie Turley at SEPM headquarters.