SEPM Sections
Currently there are eight regional sections in North America, an international section, and one interest-oriented section. Attempts are currently underway to establish additional sections in Europe and the Pacific Rim. If you are interested in establishing a Section, please read "Structuring a Section" below.
SEPM encourages all its members to join a Section. We also offer all Section members the opportunity to avail themselves of the advantages of membership in the international Society. You are encouraged to join the Section or Sections whose activities are of interest to you. Section membership is not determined by your geographical place of residence.
Structuring a Section
Regional or special interest sections that promote the objective of the Society may be established upon approval of the SEPM Council of a petition for such a Section signed by 20 voting members of the Society, and a Section's proposed Constitution and Bylaws.
Section Constitutions and Bylaws must not conflict with the Society's Certificate of Incorporation and Bylaws, and any modifications to such documents shall be filed promptly with the Society.
Contact Theresa Scott for assistance in establishing a Section affiliation with SEPM.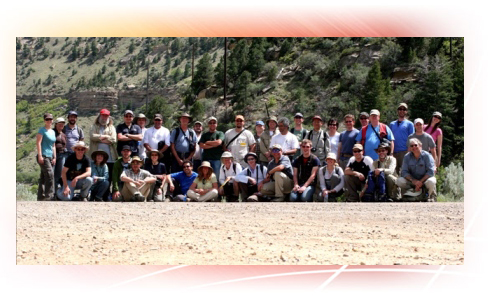 Geographic Sections:
Indonesian Sedimentologists Forum - FOSI Home Page
Latin-America Section SEPM
Midcontinent Section SEPM
Northeastern Section SEPM (now part of Eastern)
Southeastern Section SEPM (now part of Eastern)