2021 Science Awards Winners
Supported by the SEPM Foundation, Inc.
We are excited to announce our 2021 Science Award Awardees. Please feel free to reach out to say congrats or learn more about the nomination process.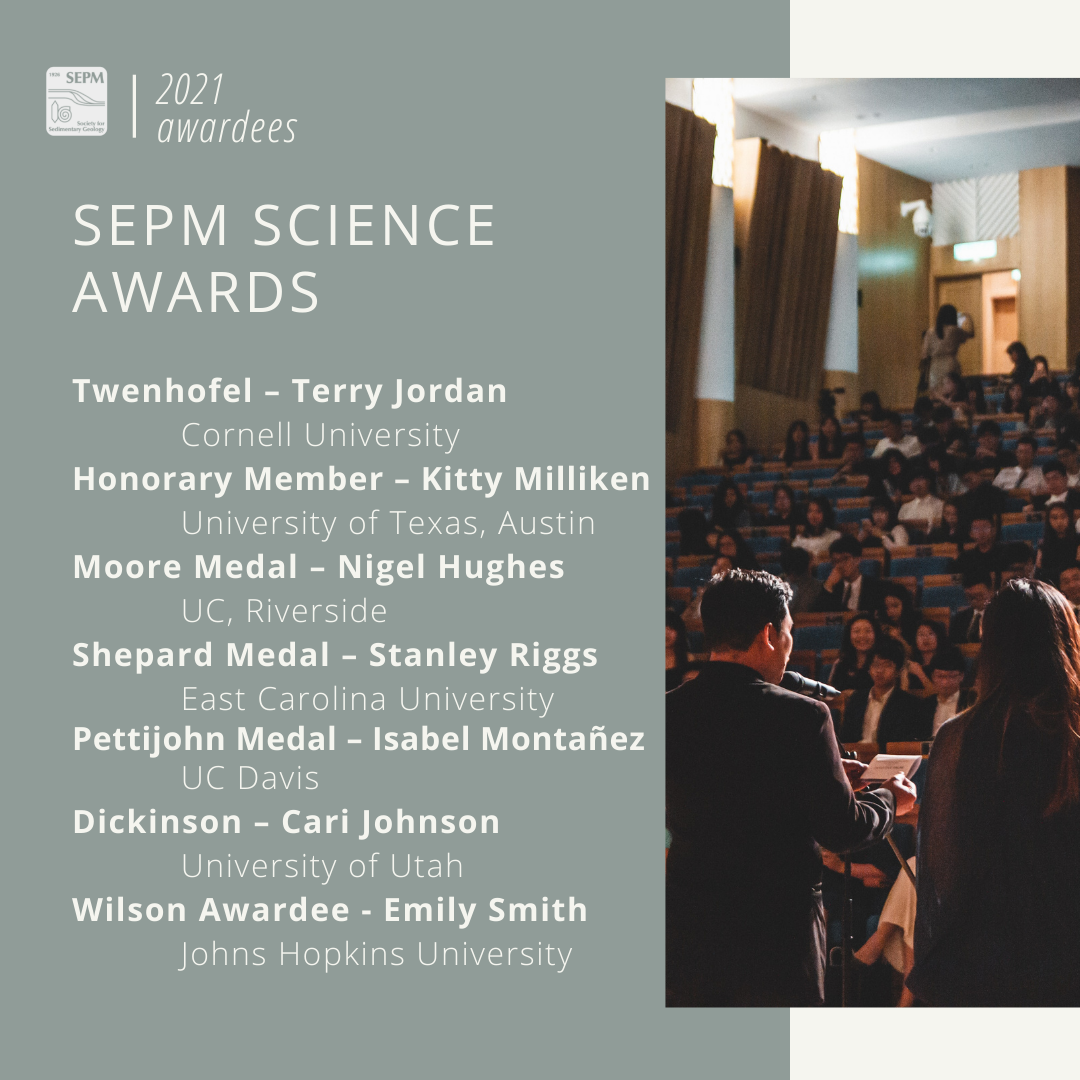 You're Invited
Please join SEPM in celebrating our 2021 SEPM Science Award Winners at our September 29 evening Annual Awards Ceremony
The Society awards these medals of scientific excellence for long term, outstanding contributors in several areas of sedimentary geology. The other honors that are given by the Society each year are for excellence in communicating the science.
Wed, Sep 29, 2021 7:00 PM - 10:00 PM CDT