SEPM Global Ambassador Program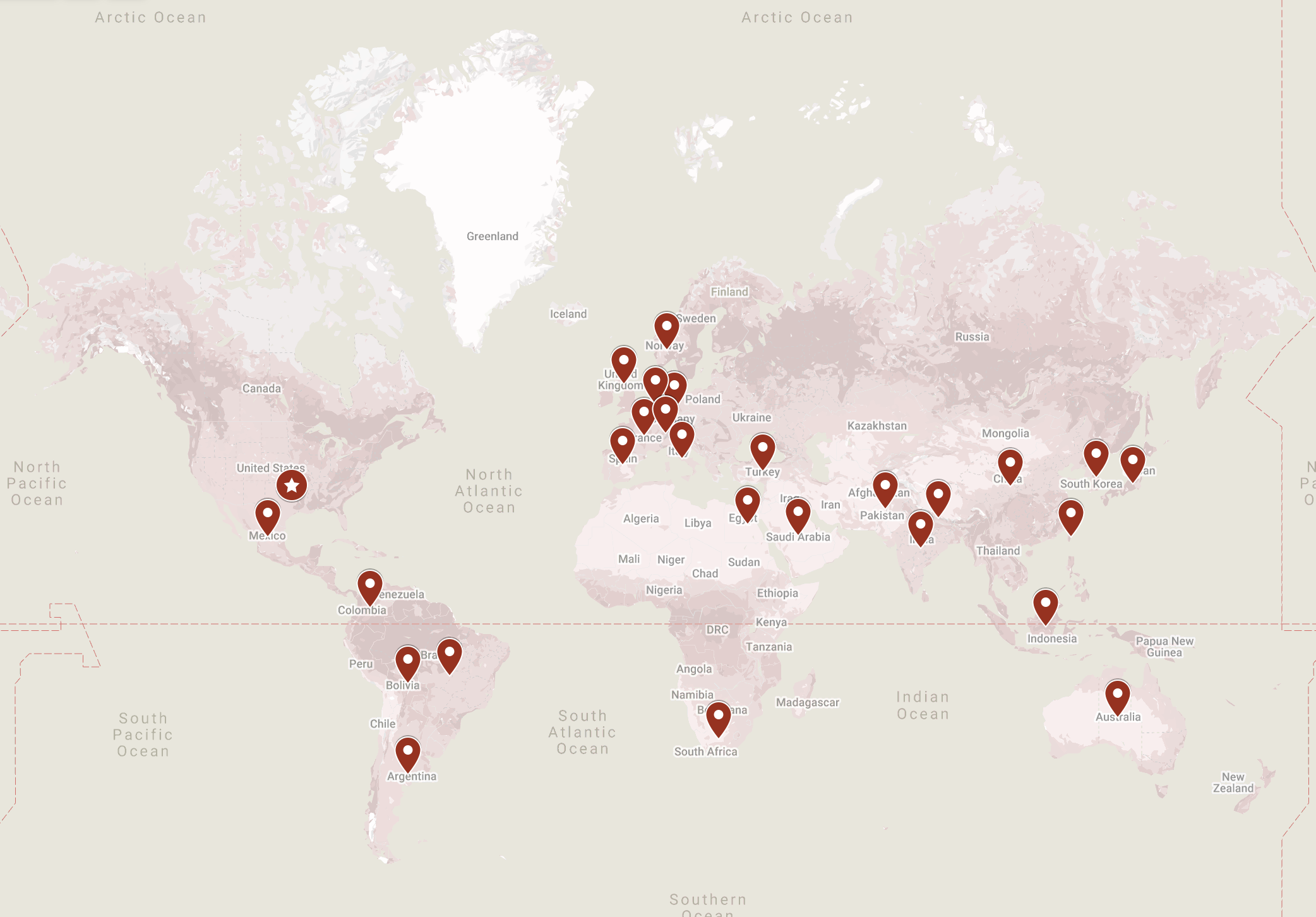 SEPM Global Ambassadors are professional members residing outside of the United States that have agreed to represent the Society in the country that they reside in, often their native country.
As SEPM representatives, these Ambassadors, help to spread the word about SEPM, its benefits and mission, and to actively help SEPM to work with local societies to help foster sedimentary geology.
Connect with your SEPM Global Ambassador by reaching out below!
The Ambassadors along with the SEPM International Councilor, help the Society to globally partner with:
Australia
vacant
Bolivia
Dugmar Mendez
Brazil
Renata Guimarães Netto
China
Daidu Fan
Xiumian Hu
Report - 4th Chinese National Congress on Sedimentology
France
Thierry Mulder
Germany
Ulrich Heimhofer
India
Santanu Banerjee
Subir Sarkar
Reports on Indian Associate of Sedimentologists Meetings
Indonesia
Herman Darman
Italy
Emilia Le Pera
Japan
Koichi Hoyanagi
Korea
Kyungsik Choi
Mexico
Fernando Núñez-Useche
Nepal
Pawan Kumar Acharya
Netherlands
Joao Trabucho Alexandre
New Zealand
Lorna Strachan
Saudi Arabia
John Reijmer
South Africa
Emese Bordy

Spain
Ana María Alonso Zarza
Switzerland
Elias Samankassou
Taiwan
Ludvig Löwemark
Thailand
Turkey
Ismail Omer Yilmaz

United Kingdom
Gary Hampson
---
Interested in becoming an SEPM Global Ambassador? Read the recommended guidelines and contact our team for more information.