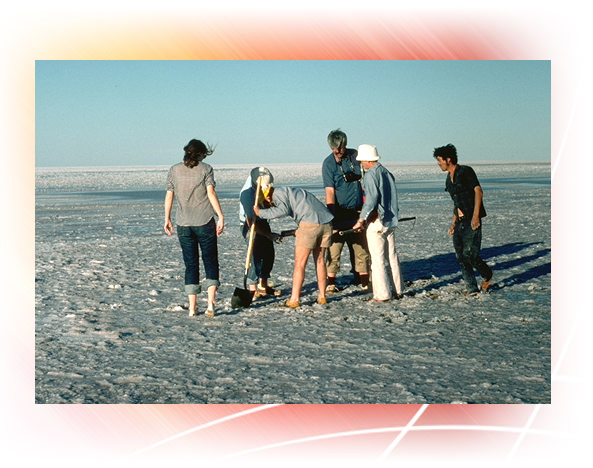 Students, graduate and undergraduate, are the future of our science. SEPM is an excellent place to be able to grow intellectually and to become an active part of the global network of geoscientists.
SEPM Students - Meet your Student Councilor and the Student Committee
Visit https://www.instagram.com/sepmstudents/
Post, Visit, Volunteer
The great benefits of student membership are:
Basic membership at a highly reduced price
Access (online) to the society's publications, JSR, PALAIOS and classic Special Publications (1929-2009).
Access to SEPM Millennium Geofacets via Members Only page (see top menu)
Access to online Treatise of Invertebrate Paleontology via Members Only page
Access to SEPM Foundation Student Travel and Research Grants
Discounted registrations for SEPM Research Conferences, Short Courses and Field Trips
Discounted prices on all SEPM publications
Free copies of selected publications to help build your libraries (Free USBs for Students Events)
Your basic membership in SEPM includes subscription options to SEPM online journals and SEPM Online Book Archive I. The total membership fee will vary depending on the other chosen options.
Online forms through our secure connection:
PLEASE NOTE: If you do not receive a confirmation after hitting "SUBMIT," please either print the appropriate form to fax or mail or call for assistance. 918-994-6216 x100
To learn more about SEPM Membership or receive a paper application by email or mail, contact: Hayley Cooney
SEPM (Society for Sedimentary Geology)
1621 S. Eucalyptus Ave, Suite 204
Broken Arrow, OK 74012
1-918-994-6216 ext. 100 (Worldwide)